Our own Alpine Hut in the Taurach Valley
Enjoy a walk up to the Meieralm…
Those searching for nature and tranquility will enjoy a hike up to our rustic Meieralm at an altitude of 1,300 m above sea-level in the Taurach Valley. Our alpine hut lies in a sunny forest clearing, amid almost unspoilt countryside in the Province of Salzburg, around 3 km from Obertauern. Whether in summer as a refreshment stop on your alpine hike or in winter as accommodation for your unforgettable holiday in the Province of Salzburg – look forward to a relaxing time in the mountains, well away from the hustle and bustle of everyday life.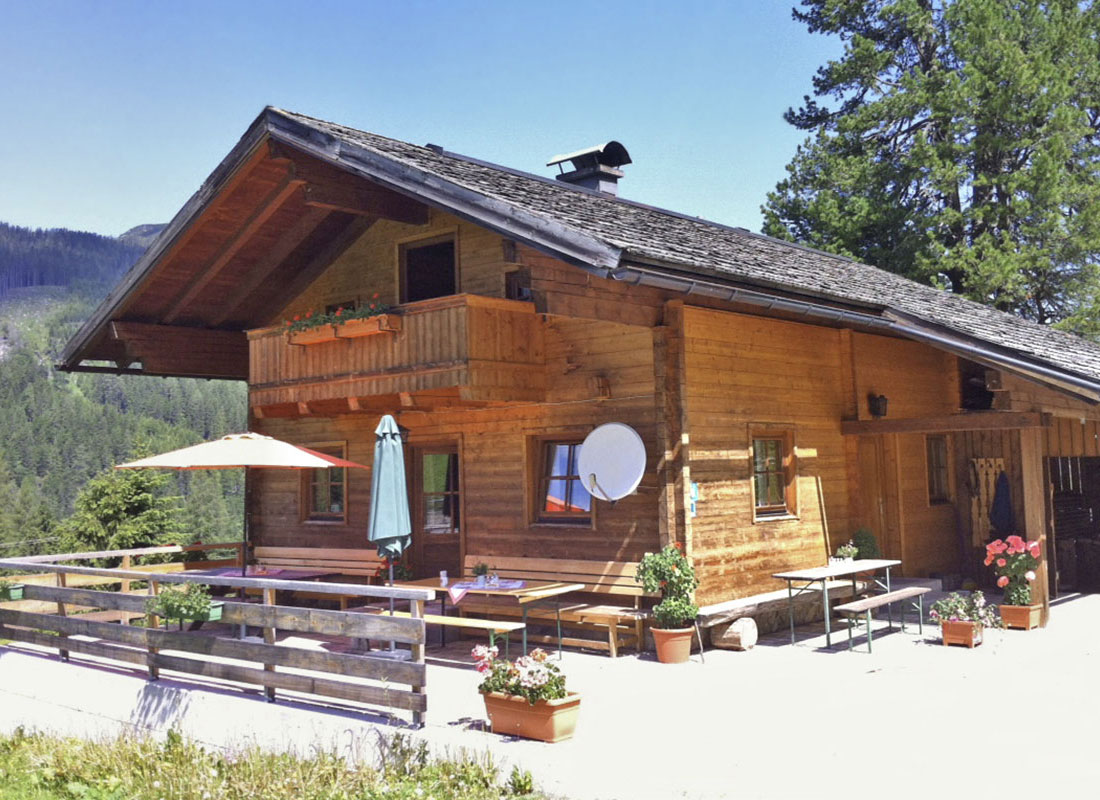 Lovely refreshment stop in summer
Stop at our alpine hut for refreshment whilst on your hike. Savour the sun's rays on the cosy terrace and recharge your batteries. Our cows spend the summer up on the alpine pasture will entertain you will their cows bells.
Alpine Hut – bookable for your winter holiday
In winter our guests can book the alpine hut for a romantic holiday. The hut sleeps 14 persons and offers a cosy kitchen, 6 bedrooms, (4 doubles, 1 twin and 1 four-bedded room), bathroom and WC, electricity and TV – perfect for self-catering. The hut can be reached by car along a cleared forest road. The solid wood furnishings create a pleasant country-house atmosphere. You can start impressive ski tours and snowshoe walks in the snowy countryside right from the front door.
Price per night on request.